Louise tells stories for the whole school community preschoolers on up to adults. Her solo work features small groups (up to 100 students) and the intimacy of traditional storytelling. Louise also collaborates with 3 other dynamic performing artists to present assembly programs for larger groups, up to 300. 
Pre-school and Primary Grades
Louise invites children to join in – singing, chanting and gesturing along with her – for a joyous experience of telling the story together. Essential lessons in "you can do it" and "everybody makes a difference" are delivered right along with the rollicking fun.
Upper Elementary Grades
Here characters and content deepen, the story journey matures. Thematic offerings become available: Asian heritage, environmental education, and international stories with Story Bridges; Louise provides a great addition to Earth Day and cultural diversity celebrations. Information about storytelling and a celebration of both oral and written literature are shared in the course of a performance – a grand way to celebrate National Library Week, Children's Book Week, book fairs, and reading. Workshops and residencies in storytelling are also offered for this age group.
Middle School
Performances engage students with stories featuring a twist of the unexpected. Language Arts classes will enjoy this out-loud celebration of folklore and literature. Louise's diverse family background makes her a natural choice for social studies classes, cultural diversity events and projects.
Seventh Grade Social Studies Curriculum
The focus on Asia, Africa and the Middle East in the Seventh Grade Social Studies curriculum is an excellent match for many of Louise's program offerings: Asian Heritage, Family Heritage and Story Bridges.
High School Curriculum Tie-ins
There are many tie-ins: Literature, Speech, Drama, Comparative Religions, US History, Asian Studies, Environmental Studies, Teacher Training and Parenting Education.
Family Audiences
Louise also tells stories at PTA functions, book fairs, festivals, and other special events.
Teachers, Counselors, Staff and Administrators
Storytelling provides a refreshing addition to in-service training, retreats, meetings and professional conferences.
Special Education Classes
Audience members with special needs are encouraged to join Louise and friends.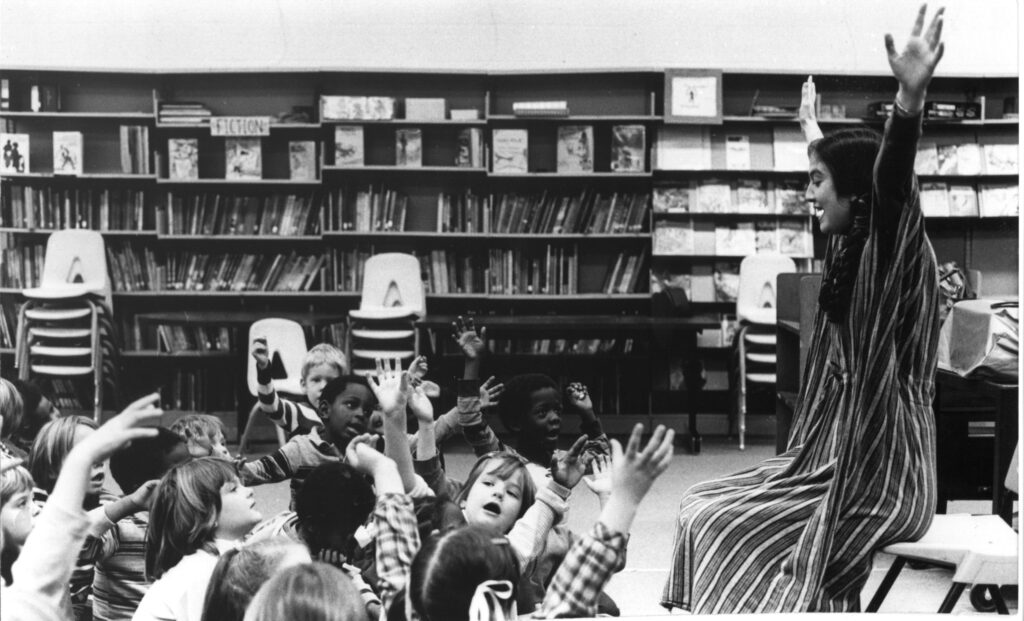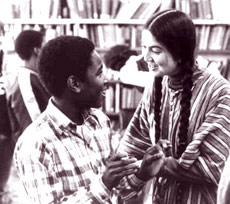 For school fees and additional information, view/print Louise Omoto Kessel's Storytelling in the Schools booklet (PDF, 2.7M)